800° Woodfired Kitchen SEO Case Study

Services:
SEO

Industry: Hospitality

Objective: To drive customers to the restaurant after the launch and brand awareness

Download the 800° Woodfired Kitchen SEO Case Study
PROBLEM AND CHALLENGES

they faced before they came to the MediaMagic Team for Help
800° Woodfired Kitchen is known for its unique and innovative approach to the art of cooking with wood fire and the restaurant was set to open in Phillips Place which is Charlotte's premier luxury retail center. The primary requirement initially for the social media marketing campaign was to generate brand awareness and drive customers to the restaurant by providing quality Setup, Management, and Analysis of the campaigns.

Solution and Results
The restaurant sold out of all food, seats, alcohol, and tables 100% in the first week! MediaMagic drove a huge amount of traffic and sales to the restaurant.
Our process started by creating a traffic campaign to drive traffic to the website and then by creating a lead generation campaign to collect leads for our remarketing campaign which resulted in many leads. The next process included creating a laser-targeted audience and ad copies.
Once we had a good number of clicks and leads from the campaign, we created a remarketing campaign to retarget people who engaged with our brand on Facebook and Instagram but did not visit our website.
At the end of the campaign, we received great results from the audience in terms of leads at a low cost and a good number of traffic and engagement.
3 campaigns
we arranged to draw visitors to the restaurant: Traffic, Lead Generation, Retargeting
24,607 people
reached in total within 2 months
1,052 link clicks
we got with a Cost-Per-Click of $0.45
74 leads
we got with a Cost-Per-Lead of $2.92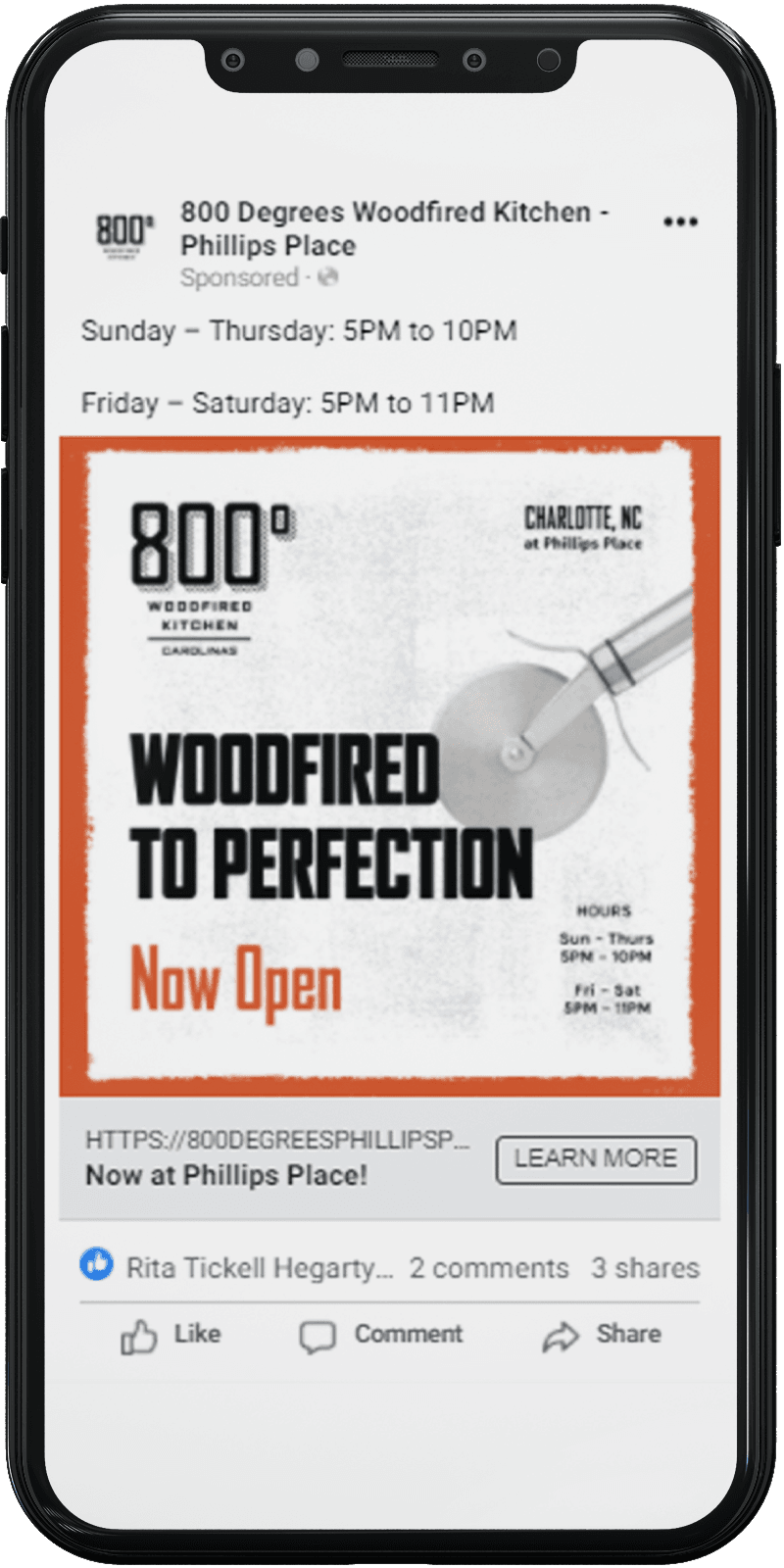 3 campaigns
we arranged to draw visitors to the restaurant: Traffic, Lead Generation, Retargeting
24,607 people
reached in total within 2 months
1,052 link clicks
we got with a Cost-Per-Click of $0.45
74 leads
we got with a Cost-Per-Lead of $2.92
STUDY SOME
SIMILAR CASE STUDIES