Marea Beachfront Villa Case Study

Services: Social Media Ads + Web design

Industry: Professional Services

Objective: The objective was to design and develop an attractive website to market and sell this customer's property to a unique set of affluent USA property buyers who wish to buy luxury real estate on the coast of Mexico near Guadalajara. We also needed to design social media accounts including Facebook and Instagram and ensure our client's customers and buyers can contact him anytime and anywhere in the world!

"MediaMagic did a great job for me. I needed what I thought was a simple website to promote the sale of a condo in Mexico but I know nothing about websites…even simple ones. I reached out and they jumped into action. We had a few conference calls and put designs together in less than a week and developed the website quickly after that following a smooth process. There was a team of six people on the calls. They suggested Facebook and Instagram pages as well. They all tie together. They set up different ways for potential buyers to contact me from phone, SMS, messenger and WhatsApp….all things I had never thought of. After review there were a couple of changes necessary and the changes took hours, not days or week! They followed up multiple times to make sure it was working and that I was happy.
A great experience with helpful knowledgeable people. FIVE STARS. We are thrilled to do our tiny little part to support the working people of Ukraine."

Download the Marea Beachfront Villa Case Study
PROBLEM AND CHALLENGES

they faced before they came to the MediaMagic Team for Help
Standard marketing plans and methods of selling did not work in the case of this property so the client came to us to design and develop a mobile optimized, automated, beautifully designed website and social media properties that would allow buyers to contact them anytime of the day 24 hours a day seven days a week and to represent the property beautifully and to do a lot of the upfront selling for our client in the first place this was our strategy!

Solution and Results
Once we designed and developed a beautiful website and beautiful Facebook and Instagram social media accounts and connected our client's WhatsApp, Facebook Messenger, mobile telephone number, iMessage and SMS, now the client is happy and very satisfied with our results and product from our services.
He will now be able to do the selling in an automated way to qualify new buyers who come to them who are interested in the property Marea Beachfront Villa.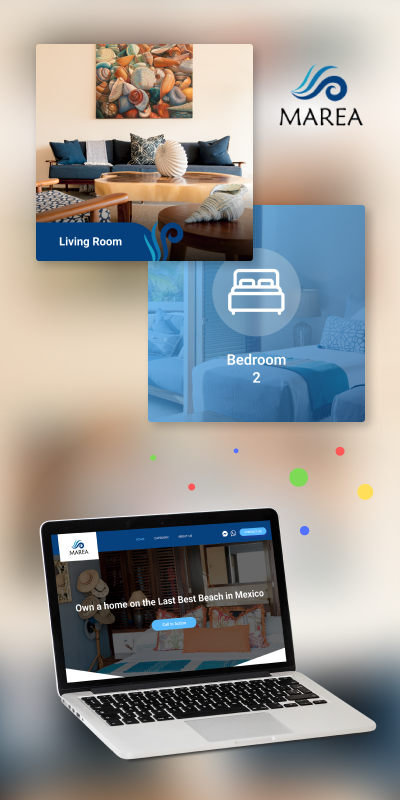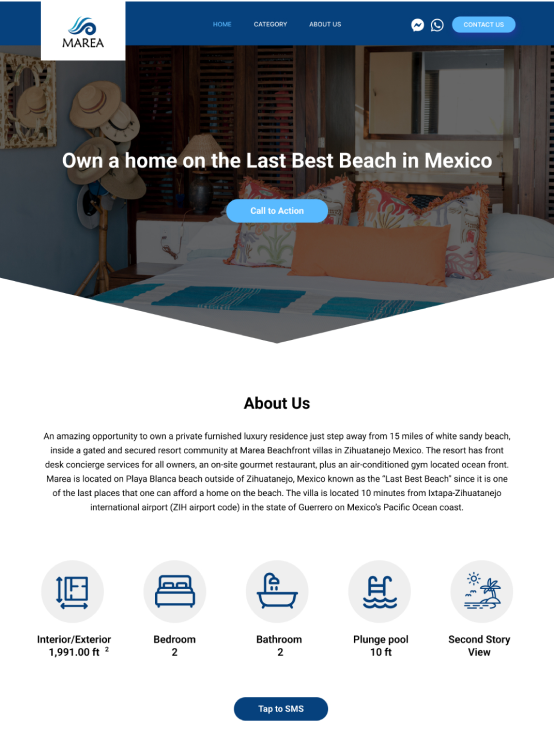 General view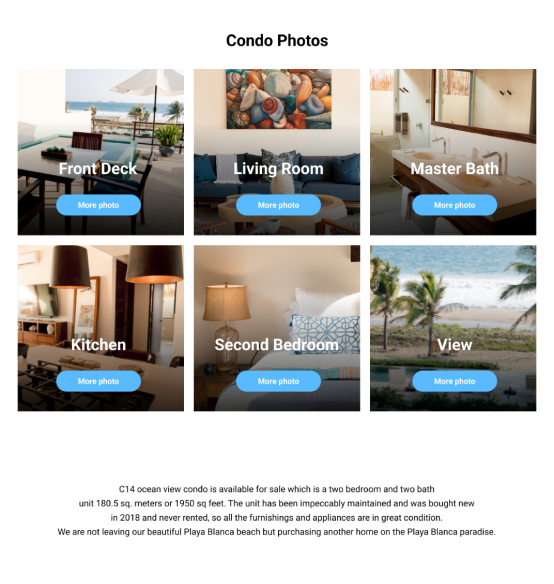 Photo Gallery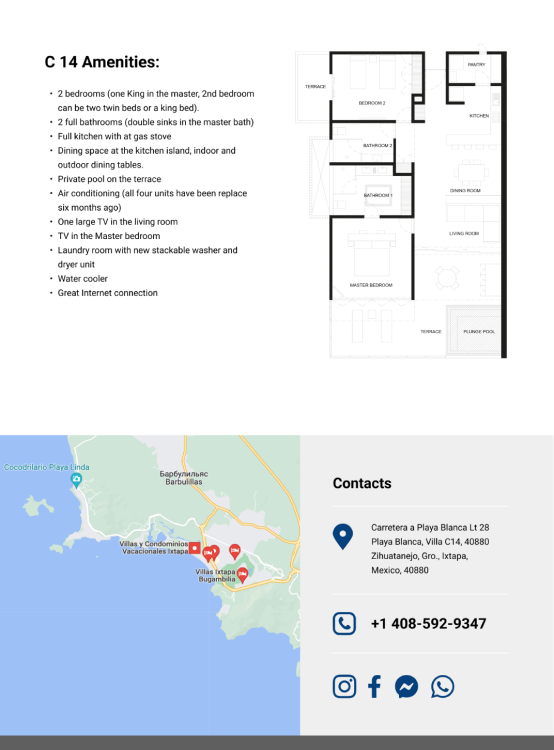 House layout and contact details