Rodan+Fields Case Study

Services:
Social Media Ads

Industry: Cosmetics CPG

Objective: Get more leads & engagement

Download the Rodan+Fields Case Study
PROBLEM AND CHALLENGES

they faced before they came to the MediaMagic Team for Help
The client wanted to promote the skincare bundles through social media ads & email marketing and boost sales for the products.
As the skincare products were more expensive than the regular products in the market and also because of the high competition in the skincare niche, it was challenging to sell the products to the target audience.

Solution and Results
Team Media Magic had an opportunity to provide marketing solutions to one of their Independent consultants. With our powerful DEMMO methodology and a strong commitment to quality client servicing, we designed and created a hybrid social media marketing campaign that was combined with an email marketing strategy.
Our process started by creating custom landing pages specific to the top products which not only enhanced the user experience but also resulted in a good number of conversions. The next process included creating a laser-targeted audience and ad copies. As the campaign was launched during the holiday season, we have also implemented the Christmas and holiday themes in our creatives. The main feature that differentiated the campaign was the audience targeting based on life events. We also integrated our ads and email marketing efforts with CRMs and tools to measure our performance and lead nurturing processes.
At the end of the campaign, we have received great results from the audience not only in terms of leads at a low cost but also and engagement.
$1.19 AVERAGE CPC
while the stats say the overall Beauty Nich gets $1,81 per click
67% MORE LEADS
we got with 12% increase in budget
19.4% AVERAGE EMAIL OPEN RATE
with an average of 16.65% within Beauty Industry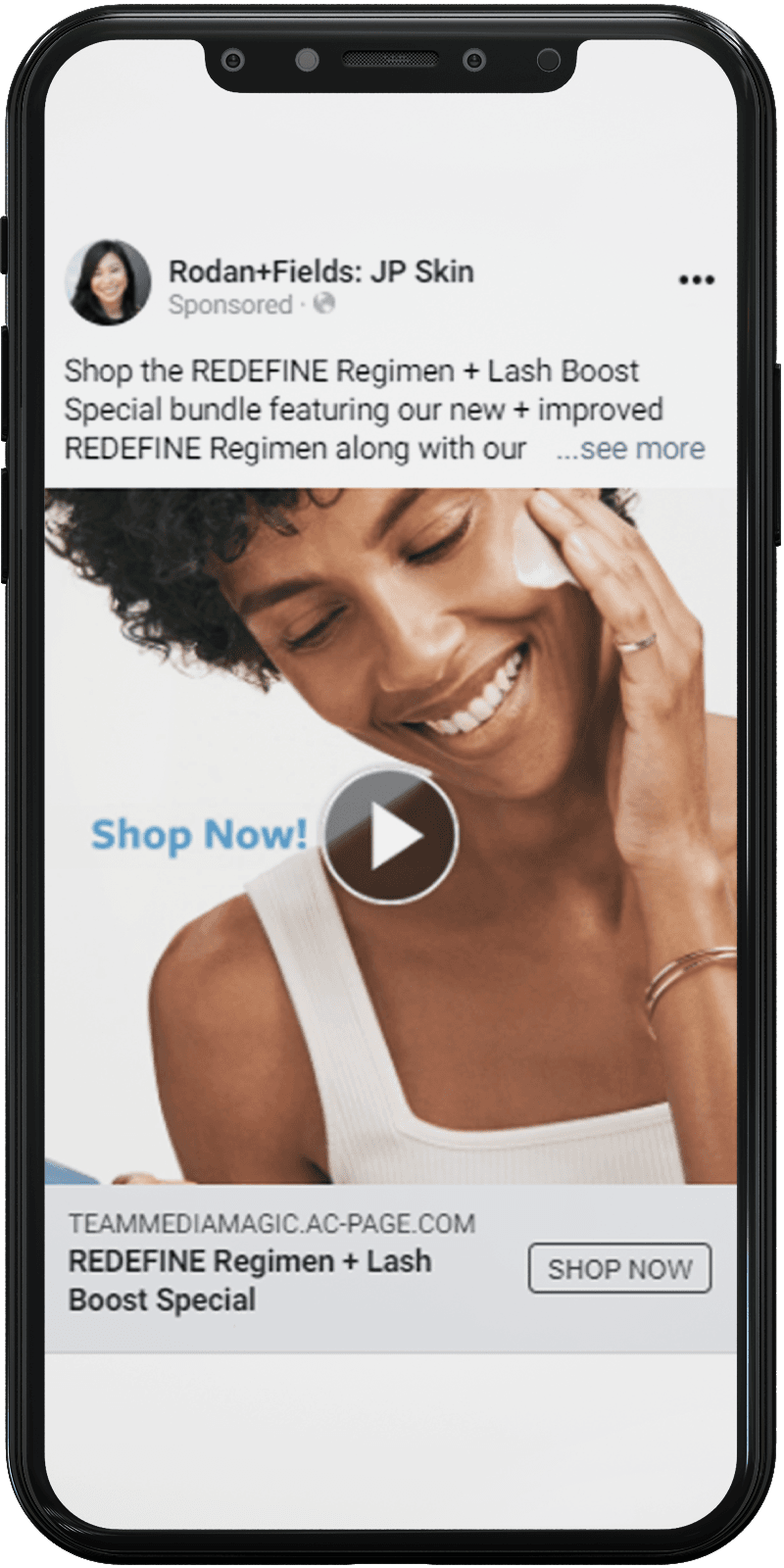 $1.19 AVERAGE CPC
while the stats say the overall Beauty Nich gets $1,81 per click
67% MORE LEADS
we got with 12% increase in budget
19.4% AVERAGE EMAIL OPEN RATE
with an average of 16.65% within Beauty Industry
STUDY SOME
SIMILAR CASE STUDIES