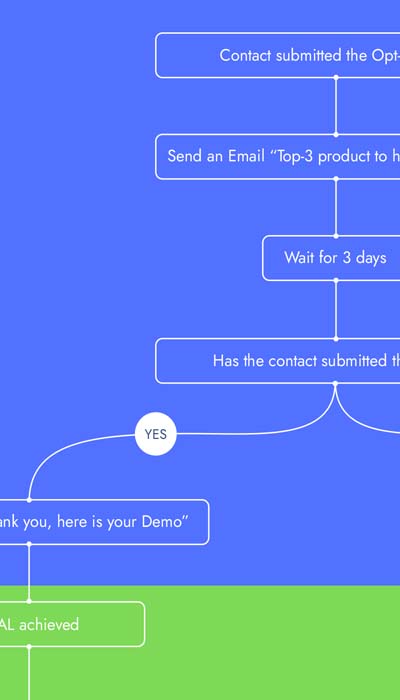 Marketing Automation Software Subscription Plans
from₴518
ActiveCampaign is the #1 Marketing Automation Platform in the world.   And MediaMagic has been an Agency Partner for almost 3 years as of September 2022.  We resell AC to our valued clients in addition to providing services and marketing plans to help you scale your brands and revenues.
With your ActiveCampaign sales/marketing automations SaaS subscription, you get:
870 application integrations
Free online training
You own your data
800 automation recipes
Free migration
100s of free templates for landings pages and email automation and campaigns
start small with email, SMS, CRM marketing campaigns and automation and work your way up as you grow your business and brand.
You can run drip campaigns as you like to meet your brand and business goals
You can capture all your client / customer leads into your ActiveCampaign CRM
You can start with 500 contacts… and scale all the way to 5,000,000 per month!
How would you like to send your consumer customers SMS campaigns in multiple countries?    Consumers open SMS advertising 90% of the time versus an average of 20% for email campaigns
PERSONALIZED EMAIL AND SMS MARKETING
Send exactly what your contacts want
Craft email newsletters, campaigns, and promotions that connect with your customers. Customize your communication to offer exactly what they are looking for.