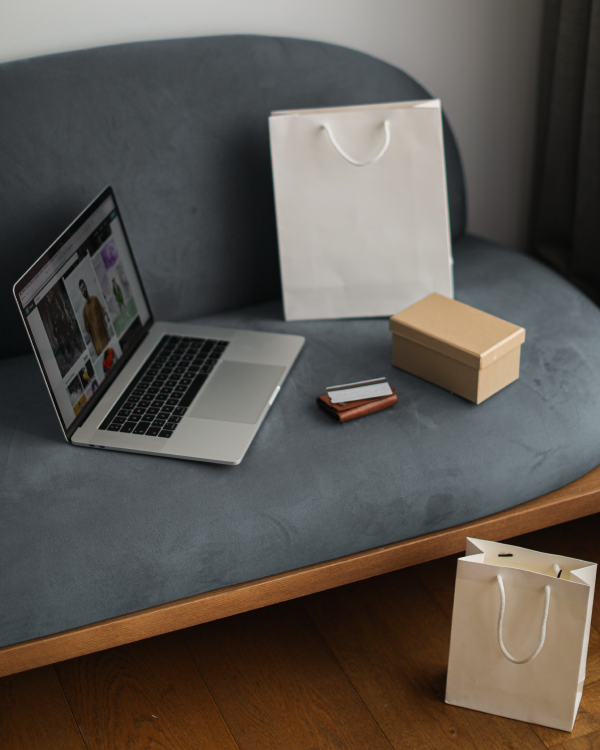 E-COMMERCE
The e-commerce industry has been on a relentless journey of growth, continually redefining the way businesses operate and consumers shop. In this article, we'll explore how MediaMagic, a global leader in digital transformation and performance marketing, plays a pivotal role in empowering e-commerce excellence across various sectors.
Our success stories speak

for themselves.
We have helped numerous retail businesses achieve impressive results, such as increased website traffic, higher conversion rates, and improved sales. We have worked with businesses of all sizes, from startups to established enterprises.
Our Services for the SaaS industry

include:
Digital Marketing
MediaMagic, a global leader in digital transformation and performance marketing, brings its expertise to the e-commerce sector. Our e-commerce digital marketing services are meticulously crafted to assist businesses in the e-commerce industry in reaching their target audience effectively and driving substantial sales growth. We offer a comprehensive suite of services, including SEO, PPC, social media marketing, and email marketing, all tailored to meet the unique demands of e-commerce. Our team of experts collaborates closely with you to design and implement a customized digital marketing strategy that not only aligns with your e-commerce business needs but also ensures a competitive edge in the rapidly evolving digital landscape..
Marketing Agency
Our e-commerce marketing agency is dedicated to providing a wide spectrum of services that empower e-commerce businesses, regardless of their size, to flourish and succeed in the digital realm. Our comprehensive services encompass branding, website design, content creation, social media marketing, and more, all meticulously designed to support e-commerce companies in achieving their business objectives. Our expertise spans various industries, ensuring that we can cater to the unique needs and challenges of e-commerce businesses across the board.
SEO
Elevate your e-commerce brand's online visibility and attract a higher volume of qualified leads with MediaMagic's comprehensive e-commerce SEO services. Our expertise in SEO is rooted in proven strategies and industry best practices. We go the extra mile to improve search rankings and drive more organic traffic to your website, ultimately resulting in increased sales and revenue. Our data-driven approach and deep understanding of e-commerce dynamics make us your trusted partner in the competitive e-commerce landscape.
Digital Transformation
In an era where digital transformation is the key to maintaining a competitive edge, MediaMagic offers its unparalleled expertise to the e-commerce sector. Our e-commerce digital transformation solutions are meticulously designed to empower businesses to navigate the digital landscape effectively. We provide consultancy, implementation, and support services that enable e-commerce companies to optimize their operations and significantly enhance customer experiences. Drawing from our extensive experience across industries such as SaaS, Health Tech & Medical Devices, High Tech, Retail E-Commerce, Media & Entertainment, Services, and Hospitality, we bring a unique perspective to e-commerce transformation, ensuring our clients stay ahead of the curve.
Google Ads
MediaMagic, a global leader in digital marketing, extends its expertise to e-commerce with our specialized Google Ads services. We help e-commerce businesses reach their target audience effectively and drive substantial website traffic. Our data-driven strategies and best practices are tailored to ensure you maximize your ROI and attain your advertising goals in the fiercely competitive e-commerce landscape. With MediaMagic, you can expect not just traffic but a substantial boost in your online revenue.
Facebook Ads
At MediaMagic, we understand the significance of social media in e-commerce success. Our e-commerce Facebook Ads services are designed to help businesses connect with their target audience on the world's largest social media platform. We employ advanced targeting and optimization strategies that not only increase brand awareness but also drive more conversions. With MediaMagic, you'll harness the full potential of Facebook Ads to elevate your e-commerce brand to new heights.
Youtube Ads
Our e-commerce Youtube Ads services help businesses reach their target audience on the world's largest video-sharing platform. We use video advertising best practices to help businesses increase engagement, conversions, and brand awareness.
Email Marketing
MediaMagic's e-commerce email marketing services offer businesses a powerful tool to engage with their customers and boost sales. We create meticulously targeted email campaigns, customized to cater to each business's unique needs and goals. Our comprehensive email marketing services encompass list building, campaign creation, and performance tracking, ensuring that your email campaigns deliver tangible results in the highly competitive e-commerce landscape.
Marketing Automation
Streamline your e-commerce marketing processes and enhance efficiency with MediaMagic's e-commerce marketing automation services. We leverage advanced tools and techniques to automate repetitive tasks, optimize customer engagement, and boost productivity. Our services span workflow design, software implementation, and performance optimization, ensuring that your e-commerce business operates at peak efficiency while delivering exceptional customer experiences.
Why Choose

MediaMagic?

MediaMagic is committed to helping retail and service businesses succeed digitally. We leverage our expertise and experience to develop customized digital marketing strategies that help our clients achieve their business goals. We emphasize our unique features, benefits, and expertise in the retail and services industry.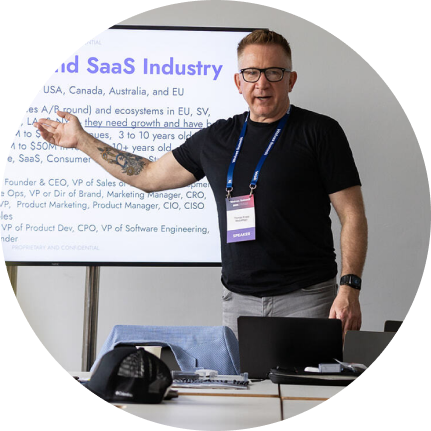 Here are some common questions
we receive from our clients:

?

What industries does MediaMagic serve in the e-commerce sector?

How can MediaMagic help improve my e-commerce brand's online presence?

What sets MediaMagic apart in the e-commerce industry?