Prerender Website Case Study

Services:
Website Design & Development

Industry: SaaS (Software as a Service)

Objective: developed the design and deployed it on Wordpress

Download the Prerender Website Case Study
PROBLEM AND CHALLENGES

they faced before they came to the MediaMagic Team for Help
The client offers a complicated product for professionals in SEO and web development and needed a website that met the challenge of explaining how their product helps accelerate SEO for customers to find their clients' websites and drive sales and engagement.
The challenge was to design and develop a website that used UI and UX and graphic design to explain their story in simple terms.

Solution and Results
We created a fresh-looking logo, design, and custom-made pictures so they stand out and look smart. We've also provided the custom WordPress theme with the usage of the most advanced SEO and Advanced Custom Fields plugins to make the website responsive and fast. The outcomes were a responsive and fast website, a happy client, and more customers for them.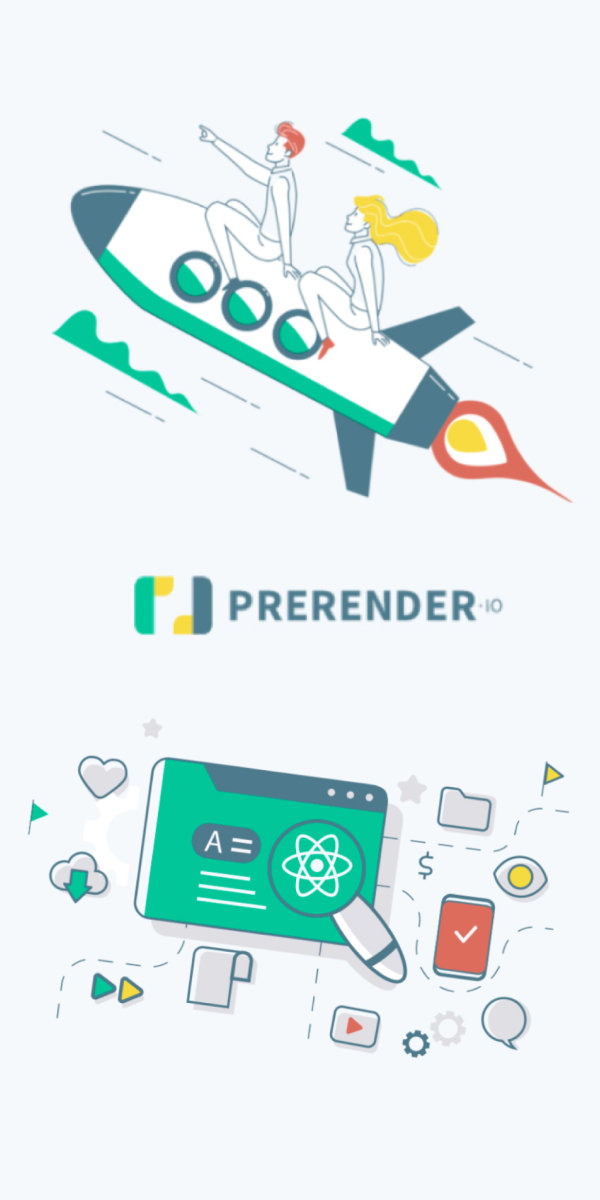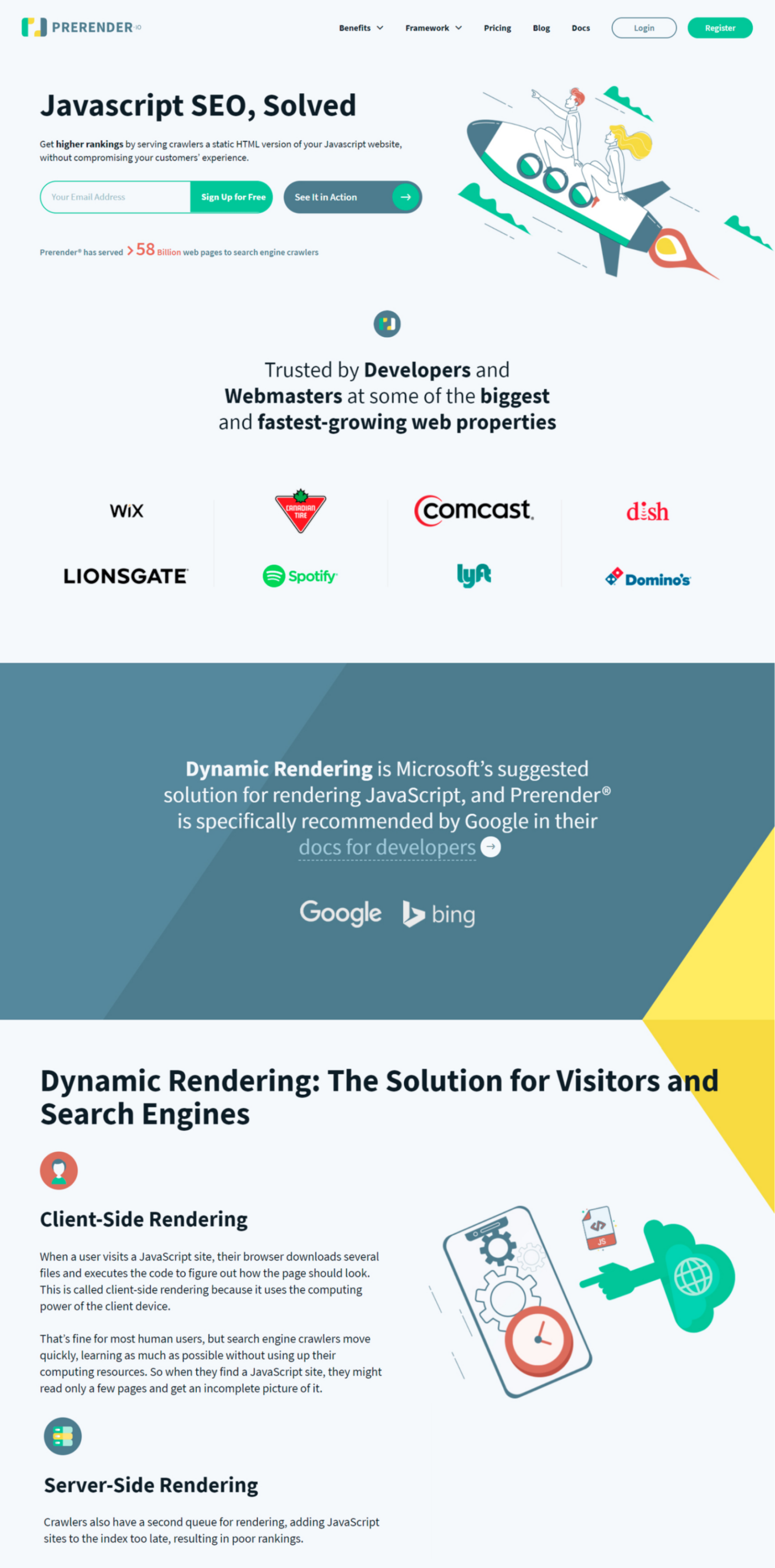 Prerender: Home Page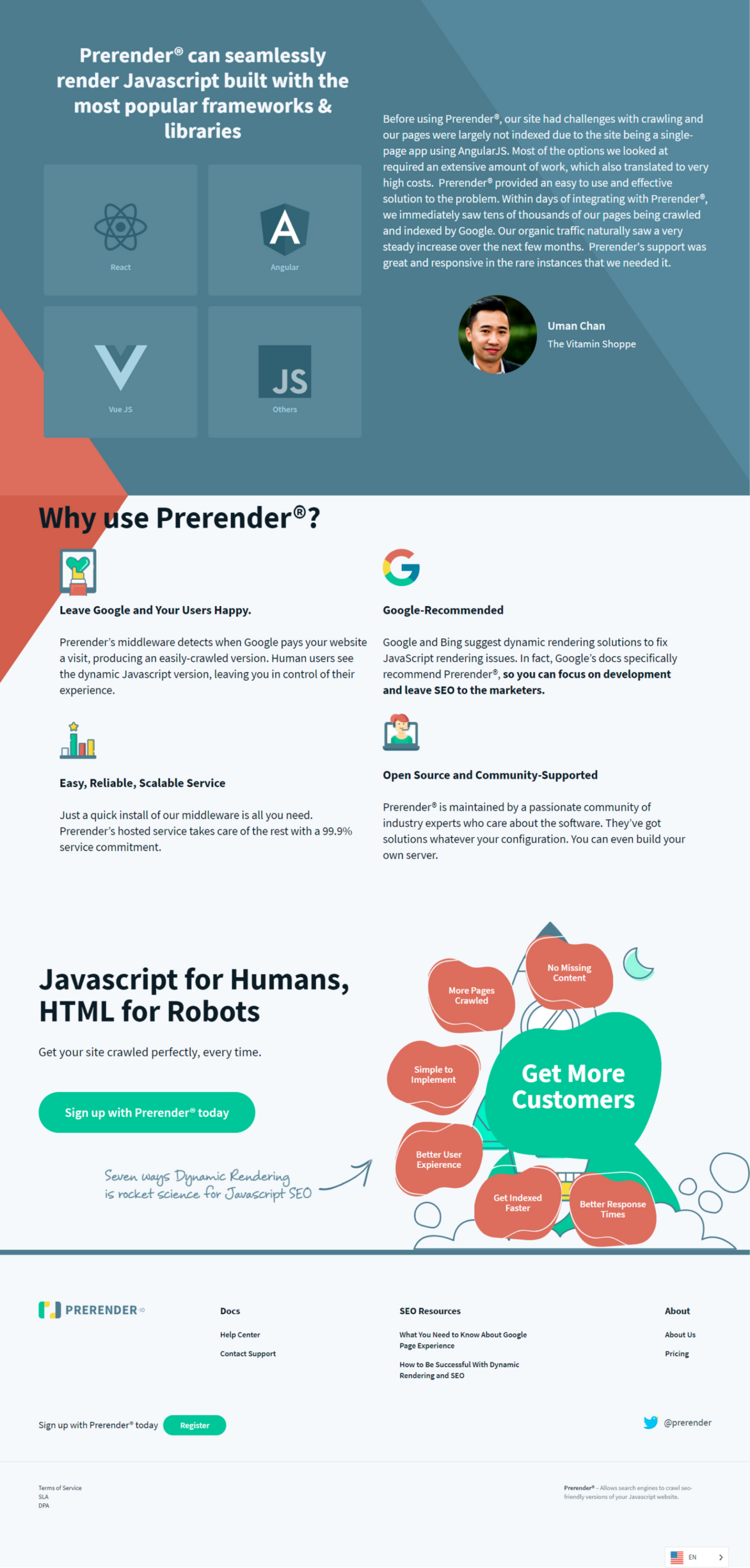 Prerender: Pricing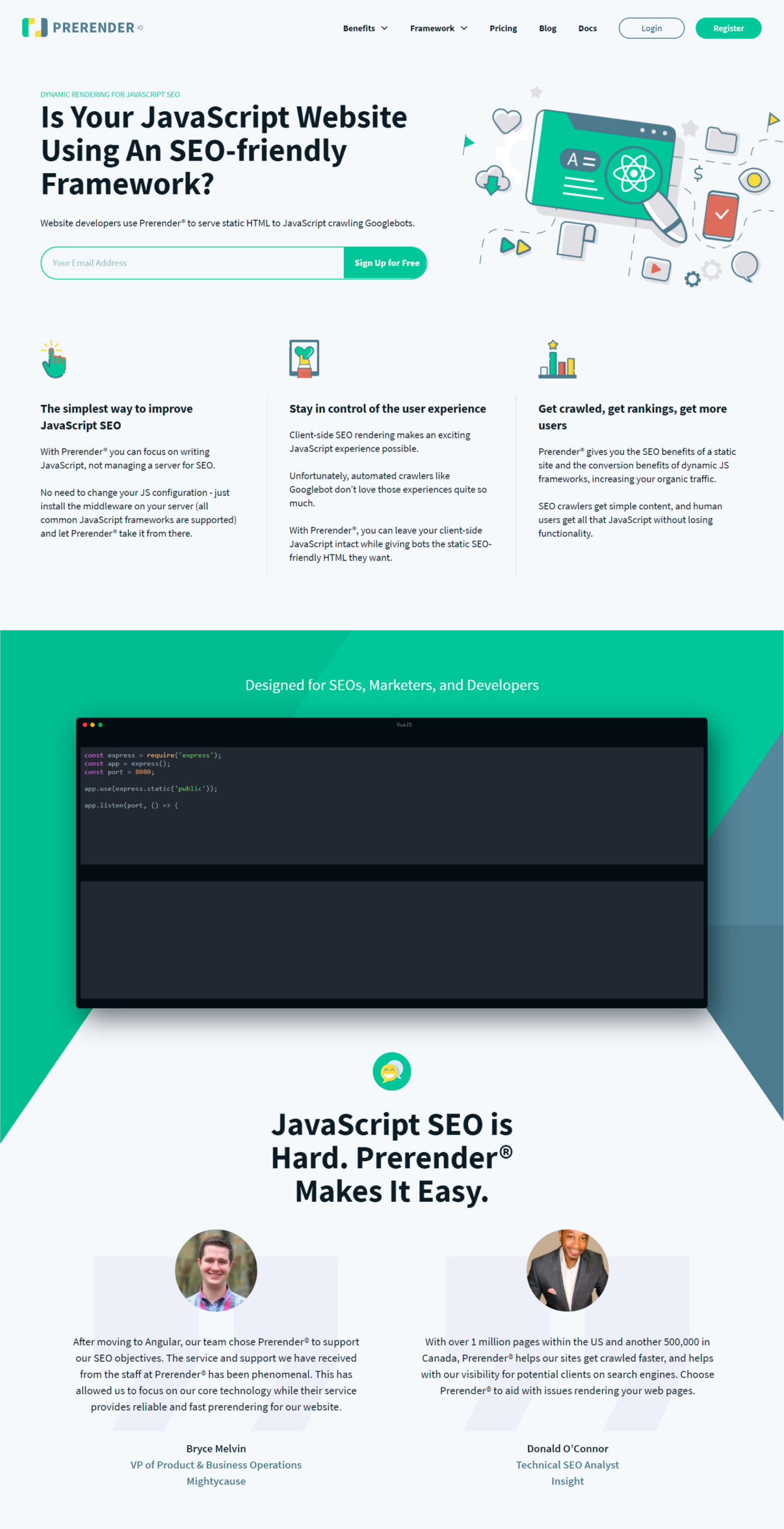 Prerender: Framework
STUDY SOME
SIMILAR CASE STUDIES